Did you know your unused toners can print money?
Well, sort of. Give those unused cartridges to Toner Connect and turn them into cash. And we save you more than just money...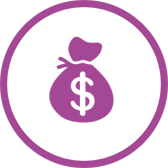 Save for the future
There's no use crying over spilt ink: cash-in unused toner cartridges with Toner Connect and create a new revenue stream you can put towards something else.
Save storage space
Reclaim your office: instead of holding onto unwanted stock that's gathering dust, free up some shelving for the office supplies that your office team WILL use.
Save on overheads
Look forward to real savings that you can count on: there's up to $300 to make by selling each unused toner. That's some triple figure value-for-money right there.
Save the planet
Do your bit for the environment: make sure that those cartridges that still have something to give end up in the hands of people who need them, instead of in landfill.
Over 7,000

businesses helped
Over 100,000

toners bought
Under two hour

response time
How you do it is up to you. Call, upload pictures or send a list of what you want to sell.
---
You'll be hearing back from us within two hours with an offer. We like to work fast!
---
We pay you before you send your cartridges, to make things 100% hassle and risk free.
We love our customers - they say such nice things!
"AMAZING turnaround - No problems from start to finish! For those of you that are hesitant, this IS a real company!"
"I'm amazed at how easy this was. They made an immediate offer and sent payment through Paypal the same day - even paid for the shipping! Other similar companies offered less and paid only after they received the items."
"Simple to use, very smooth process"
"Great Company to work with... A++++++"
"Wow! I couldn't believe how simple and easy it is to sell your unused Toner cartridges. TONER CONNECT makes an offer, takes care of shipping and as soon as they receive the product a check is sent immediately!!"
"Quick turnaround & easy process!"
"Good Communication! Make sure you watch BOTH videos.. there is more than one on how to ship your supplies.. one on making labels and one on packing your toner and shipping it. If you do not ship it right, you will likely not get your quote... this is due to the likely fact that toner can be shaken too much in shipping and possibly explode or ruin... Otherwise, reputable company."
"Quick quote. Easy process and very helpful steps along the way."
"TonerConnect was super easy and awesome! I sent a picture of a bunch of old toners laying around the office. 10 mins later, an email offer from TonerConnect. Easy to use the online portal to generate shipping labels. Within 72 hours, they got the box, issued the check and have a very happy customer! Will certainly be using this service in the future."
"Good time dealing with them"
"quick and easy! we thank you at Cohen & Perfetto"
"Works as advertised. First time using toner connect, it's was Awesome"
"Toner Connect made the whole process easy and efficient. They quickly made an offer and then allowed us to negotiate. Once we accepted the offer, it was easy to print the labels and ship. Within a few days, they inspected the shipment and sent us our check."
"Great buy back price and attentive customer service! Would do business with them again!"
"Super easy to do! They probably had a laugh when they unpacked, hey, I have a ton of grocery bags! I've used other sites like this before, but this is by far the fastest in communication and response time. I will be coming here again!"
"Easy process. Website was very user friendly. The tracking process/tool was accurate and matched with the UPS tracking system . Over all a great experience."
"The whole process from start to finish was so simple! Send them a list of the cartridges I had, they sent me a prepaid UPS label to send the cartridges to them to get inspected and then they sent me a check a few days later! So glad I went with them!"
"Very efficient and customer service is quick to answer questions ?"
"Solid experience with Toner Connect. Simple, direct, and no-nonsense. So far we'd be glad to business with Toner Connect again."
"Painless experience, easy to work with."
"Quick to respond. I didn't understand the process and they explained it to me. It was so easy! Extremely satisfied!!!"
"Great company love doing business with them.everyone check em out"
"Quick response to emails and good service"
"My experience with Toner Connect was excellent. I submitted the form on their website and they contacted me the next day to discuss the unused toners I was looking to sell. They offered the best prices out of all the companies I contacted and their process is very straightforward and streamlined to make it an easy process for the seller. All I had to do was place my toners in a box, tape the shipping label on the outside, and drop it at my local UPS store. Once they received my items they emailed me to let me know they were received in good order and that the process was complete. The people I worked with were also very friendly. Thanks!"
"Fast paynent service. Amazing customer service! Flawless transactions!"
"Super easy to work with. Fast response to every inquiry I made before the sell and afterwards. Will surely work with Toner Connect in the future for all of our needs!!!!!! I have attempted to work with their competitors and it is clear that they are the BEST at what they do. If you have any supplies to sell or buy, give this company a try... you will not regret it."
"Fast and easy way to sell toners!"
"Very fast, efficient, and convenient service. Great way to get something out of unneeded toner."
"The communication was very thorough, fast and overall great! They got back to me very quickly regarding any questions I had and made the shipping process very easy with detailed instructions. Would definitely sell to them again in the future if needed!"
"Toner Connect gave me a much higher price for my toner cartridges than any of their competitors. They were fast, friendly, and did all the work."
"They were fast to respond and very helpful with the steps along the way."
"I want to say thank you specifically to Mecca. You are doing a wonderful work for your clients. You and your team should keep up the good work."
"Good to do business with. Fast, honest and helpful. I submitted my toner info through online form and heard back within 24 hours. Was able to receive payment very quickly as well."
"After searching online companies that would purchase unused toner cartridges, I found Toner Connect. What caught my attention was the their website and their story. The Toner Connect website was user friendly and within a short period, I received a quote that I was real happy with. Their staff was prompt with emails and questions I had. I highly recommend using Toner Connect for your printer cartridge needs, whatever they may be. Thank you Mecca and the rest of the staff at Toner Connect!"
"Had some old toners from a printer that I got rid of and reached out to toner connect they gave me a quote and within a few days they turn old toners Into Cash. Alreema helped me and she was the best. Thanks toner connect and I will be using them again in the future"
"The Service is great. They pay the most and the fastest. I will not use anyone else."
"Instant payment! Seamless service. A+++"
"It is a great pleasure to work with people at Tonner Connect. They are easy, fast and reliable."
"James has helped my father and I, as my father nears retirement -- this has been our first business engagement. He is an incredible business partner to work with, showing a level of integrity/honesty that most other don't. I would highly recommend to anyone that Toner Connect is a great partner to buy or sell from."
"I would have never thought this was legit. I was very skeptical at first. I talked to James Cai (Sales/Purchasing Director) about my concerns and he kindly explain how the process worked and he reassured me that it was all going to be just fine. I sent my products out hoping for the best. Once he received my toners , he sent me an email confirming he had receive them. It took Two-three days business days to receive our check. If you want someone who is understanding, professional, customer service friendly...ask for James. He will make the process easy and plus he is good on his world. Thanks James and team!!!"
"Fast response and very easy to work with!"
"Amazing customer service! Quick response to questions and immediate reaction. I really recommend this site for any ink and toner related situations!"
"One of the few companies that I would recommend. Pleasure to do business with. Once the offer was agreed upon, payment was issued quickly."
"This company was very easy to work with. No only were they courteous, they were more than efficient. I would recommend them highly!"
"Fast, efficient, and fair treatment"
"This was the first time that I've worked with Toner Connect and I must say that the process was very simple from start to finish. They keep you posted on every step of the way and are very thorough. Pricing was pretty good in comparison to other online competitors and very easy to work with. I would definitely work with them again."
"Excellent, great doing business with Toner Connect."
"Great to work with and prompt payment!"
"Faster than I expected and very prompt responses to any inquiries. Love working with this company!"
"I have used Toner Connect twice now and they truly are simple to use, accurate to their word and pay promptly."
"Wow, Awesome, Great offer price, simple easy to use website, got the money quick and easy through papal. Super happy."
"It was great that they brought old toner. Quick and easy and the check was here. Yes, I will do it again..."
"I had some toner at the office that we couldn�t use. It was simple with TonerConnect to upliad photos of the toner and get paid!! I would definitely use their services again!"
"We had many unopened toner and I requested a quote from Toner Connect. They were prompt with a price, I accepted the contract, they sent me postage labels and with in 36 hours, they received the toners. Only thing, is a few boxes down graded, no big deal, for just a few dollars. I am awaiting my check in the mail. Hope this helps ."
"Great experience! Quick and easy"
"So quick and easy! Would definitely recommend!"
"quick transaction and funds were deposited within minutes"
"A wonderful way to get ink from dead printers out of the office. Quick and easy to use with a fast turn around. The only thing I would recommend is having a more complete option check off for describing the product for sale in the beginning. After I got an offer and before I went to ship, I was asked to verify certain things about the condition of the product. Like were the boxes written on? I would have liked to know to check this kind of thing when I was initially listed the product. Other than that, this is a great site, and I would recommend it to anyone."
"The process was simple, fast, and representatives were prompt and timely with responses. They offered far better pricing than the competitors. I had a satisfactory experience with Toner Connect."
"These guys are great. Quick service and payouts."
"I Have dealt with toner connect on a few occasions. Always a fast and worry free transaction"
"So fast and super easy to deal with. Love it!"
"Tonner Connect makes it easy to earn cash on my toner that would normally just sit and collect dust. This is a really good company, with nice, friendly and professional staff."
"They were great to deal with. Very quick to respond to emails and inquiries, and the whole process was very easy and efficient."
"Very easy to work with and reasonable fair buyback prices. TonerConnect is my "go to" for selling our genuine surplus toner."
"Fantastically easy to do business with; they do all they work."
"Friendly, quick, and easy. They were very quick to respond to all my emails and super easy to work with. Definitely recommend!"
"I had a very positive experience from initial contact to completion of our contract. Mecca was person who responded to my email, she was very detailed and helpful in outlining the process and answering all my questions. She and the other staff interacted with during the process (Alreema, Bryan and Crystal) were great! Also, and most importantly,, we received payment within a couple days once transaction was completed. If ever need to sell your surplus toners/print cartridges, etc. then TonerConnect is the connect! Great team, thank you guys!"
"Toner Connect has a very professional staff that will make sure all item transactions are handled Quickly."
"Fantastic immediate and honest invoice and product manifesting! This business is fair, timely and puts funds in your account immediately after photo submission and agreement acceptance. I tried two other services and had nothing but hassel. Toner Connect is ligit!"
"Smooth and easy transaction. Look forward to doing business with you again!"
"Both experiences with Toner Direct were excellent. The response time and communication were handled very professionally, whether by phone or email. I was very satisfied with the pricing and timeliness of payment. I would definitely recommend Toner Connect and look forward to doing future business."
"Great customer service, easy to use online tools. James and the Toner Connect staff are a pleasure to work with, whatever your toner needs."
"I've been doing business with Toner Connect for more than a year, and have been very satisfied. They're always quick to respond, and offer the best prices for my toner. I've checked the competition; Toner Connect always offers at least $10 more than anyone else out there, and they pay for shipping. Ask for James! He's the best."
"Awesome company to do business with. Trustworthy and honest. Al"
"I've had a great experience with them. The have excellent customer service.."
"Excellent service. Delivered as promised. I would do business with them again. Keep up the good work!"
"Easy to deal with. Will sell to them again. A+++++"
"Best customer service. always responding to emails and calls on time. It's a great company to work with have never had an experience like the one here. Thanks team @ Toner connect"
"Toner Connect has EXCELLENT Customer Service.. I have used their services multiple times and they are always willing to work with me on price and the condition of the equipment I send in without hesitation.. I always receive quick responses and quotes, and payment has always been extremely fast as well. If you are looking for a place you can trust and will give you the best price even if they have to match a quote from another company, they are a GREAT choice!"
"For someone who sells a lot of surplus toner, Tone Connect exceeding my expectations. I will absolutely use them again and again."
"James was a pleasure to work with. The prices he offered for my HP laserjet toner cartridges were very fair and one of the highest offers I received. After shopping around and getting a feel for the market prices on my toners, I realized that there really is no pricing rule that these companies follow. It all depends on how big their customer base is which determines how much they can pay. The selling process is super simple. I just get paid and ship for free using the prepaid shipping labels they gave me. Easy transaction and easy going guy. I wouldn't mind dealing with them again!"
"A++++"
"Great experience and they made it easy to get paid quickly"
"Great company to deal with!"
"Excellent way to get rid of unneeded toner, and the process is very simple. They even pay the shipping fee."
"The process was so simple and fast!"
"A hassle-free way to get rid of any toner that you no longer need. Pricing was fair and the whole transaction was quick and easy. I would definitely recommend."
" Easy! Convenient and great service!"
"Excellent. Great working with this company. No problem or any issues at all. Thank you."
"Excellent service! I am a returning costumer and will continue to be as long as they stay in business!"
"Quick & Easy! They got back to me quickly and had the highest quote for my toner. After upgrading to a new printer.. I have ONE left over toner that I bought a month prior to my printer breaking, forgot to return it and then.. it was too late.. I could either try and sell it to someone online and waste time or just ship it in to Toner Connect. If we ever have leftover toner after replacing a printer I will go straight here!"
"Its great dealing with this company. Always a good experience. John hoskins"
"If you want quick cash and a hassle free way of getting rid of your extra toner or ink, this is the place to go."
"This website made it a breeze for me to sell my unused ink cartridges. The process was quick and simple. Easiest money I ever made."
"Very professional and great customer service"
"It is easy, fast and 100% honest and I am glad to have done business with them!! :)"
"So easy to do...simply just go to there site you can take a picture, upload a list, or type it in manually and someone gets right back to you! A real bang for what you send in!"
"Great experience, will do business again. Fast payout! Thanks you."
"So easy!!!! Will do again"
"Great company , i recommend , thanks"
"great people and fast response. thanks"
"Great service, very pleased!"
"Great customer service, nice people to talk to just a great company ty fro your services.."
"Everything was so easy! From getting a quote to getting the labels, it was smooth sailing. All emails/questions were responded to quickly and thoroughly. I'd do business with them again for sure."
"Tonerconnect did a job well done for us here at John Wiley & Sons Publishing located in Hoboken, NJ. They were very acomodating and professional throughout the entire process. We will be surely working with TonerConnect again! Thank you!"
"Toner Connect was friendly, helpful, and quick. Mecca ensured that all was arranged and understood."
"Put my info for my order in and got a quote back within 24 hours and got my payment in my account the same day! Quick and Easy!"
"Quick and efficient service and fair prices!"
" Always a pleasure doing business with this company, price for the toner is the best you will find and they have a very experienced representative that will give you exact details of your order. I will definitely be doing business with this company in the future. "
"Good Communication, quick response and beat competitors prices. Would definitely refer to others."
"Toner Connect was professional and responded very quick. I got the best price for my product. Thanks"
"Toner Connect communication when emailing about prices quotes are slow, however shipping the ink was a easy process."
"Excelent ... my surplus at the best price.. great customer service , PAYMENT IN SECONDS.. THE BEST BUSSINESS!!!!"
"Great customer service. Very quick to respond. Paid for the shipping no matter how small your order is unlike other companies."
"Quick and easy, no hassle at all."
"Great company to work with! Very responsive, clear instructions and as a bonus will give highest $ bids. Thank you!"
"I had an excellent experience with Toner Connect. They were courteous and prompt, and made the experience a smooth one. I would definitely do business with them again."
"Great customer service, easy to use website. James and the Toner Connect staff are a pleasure to work with, whatever your toner needs."
"easy to use, quick turnaround. great way to get rid of toner you no longer need."
"Tonner connect goes that extra mile to offer excellent customer service....thank you."
"I was very skeptical at first about this but then I was surprised at how easy and smooth the transaction went. They gave me the best buy back price, paid for shipping and gave constant communication on the process. I will work with them again if needed."
"They always offer some od the best rates. I've been doing this for a while, and always put them to the front when it comes to best pricing.!!!"
"Quick And Great Service! Very user friendly and customer service is there for you every step. "
"I have used Toner Connect on numerous occasions and always found them to be honest with their pricing and I highly recommend them. Mecca is wonderful to deal with and always prompt when responding to emails and phone calls and a professional in every respect. I will continue to do business with them in the future!!!"
"Reliable and fast in service. "
"Tonnerconnect is extremely professional prompt and extremely reliable. Highly recommend"
"My experience with Toner Connect was very positive. The process was very easy and the prices were fair. Love the free shipping too! I look forward to future transactions."
"I thoroughly enjoyed speaking with James about a business agreement. He was very responsive and helpful with the whole process. Would totally recommend"
"Although I was a bit skeptical at first, after talking to James and his team, I was reassured that the services offered at Toner Connect were ideal for my business needs. I would definitely recommend this company, because I received great customer service at reasonable prices."
"Fast cash without strings for toners I don't use? YES Please"