Earn up to
$300 Each

on

New/Unused

Toners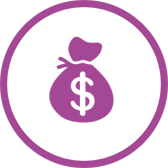 Create Additional Revenue Stream
Cash in on your unused toner cartridges instead of having them collect dust in the closet.
Eliminate Storage Clutter
Take back your much needed storage space for more important things besides your unwanted toners.
Reduce Printing Overhead
Earn up to $300 each by selling your unused toners, so you can reinvest in supplies you actually need.
Recycle and Go Green
Throwing out perfectly good toners would be wasteful and environmentally unfriendly. Help us put them back into circulation and into the hands of those who need them.
1-2 Hour

Average

Response Time
Over
100,000

Toners Bought
Lets chat! Call us, upload pictures or submit a list of what you want to sell
---
We work fast. You can expect to hear back from us within two hours
---
100% hassle-free, risk free! We pay you first before you ship
See What Our Customers Are Saying About Us